Art is a channel to an artist's mind. It is a medium of showing how creatively something can be reimagined into a physical art form. Art has also developed over time with the evolution of the world. One form that has an entirely different level of class is watercolor paintings. Many people wish to learn watercolor painting but get weary and give up on the tricky parts. However, if you want to take up watercolor arts, check this ultimate guide to begin your passion for water paints.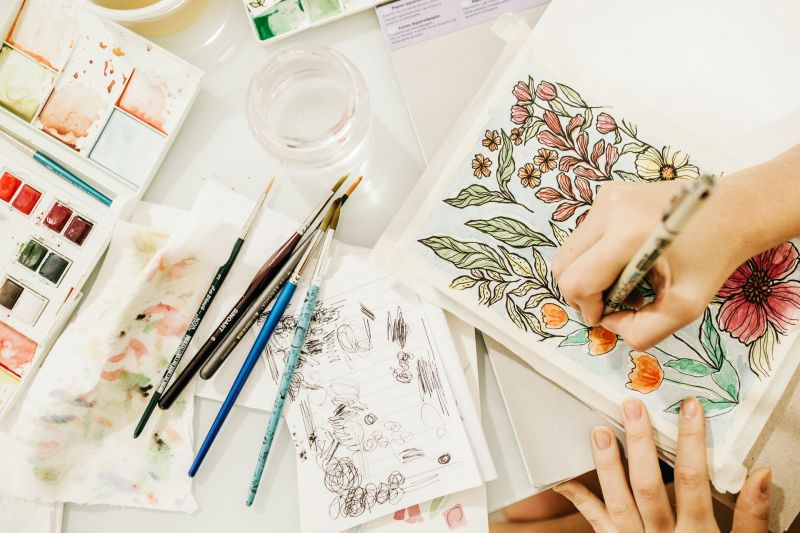 Before You Start (Prepare Yourself)-
Everyone is aware of the challenges that painting with watercolors brings with itself. Just like any art form, there are steps to master watercolor painting. Moreover, there are things you should know before you begin so you don't give up easily-
Start with the basics. Once you get a good hold of them, you can make your work more intricate.
Do not rush to create something similar to that of a renowned painter. Instead, take small steps and ease into the art form.
Study before you try. Anything learned theoretically can be achieved practically in a much smoother way with lesser errors. You can learn from different guides and videos.
Learn from the best artists. Observe how they stroke for different effects, why they choose a method, and what results they get.
Don't be afraid of making mistakes. Remember, you will not grow unless you learn.
Take reviews as productive criticism.
Essential Supplies For Painting (Prepare Your Kit)-
Watercolors: Paints come in two qualities depending if you are a student or a professional. Moreover, they are available in two variants- palettes and tubes. They are also individually sold, so you don't have to invest in a set if your art requires only a couple of paints.
Paintbrushes: Different varieties of brushes are available for different techniques. As a beginner, it is best to go for round brushes with natural bristles. As you develop your skills, you can use other brushes for specific parts.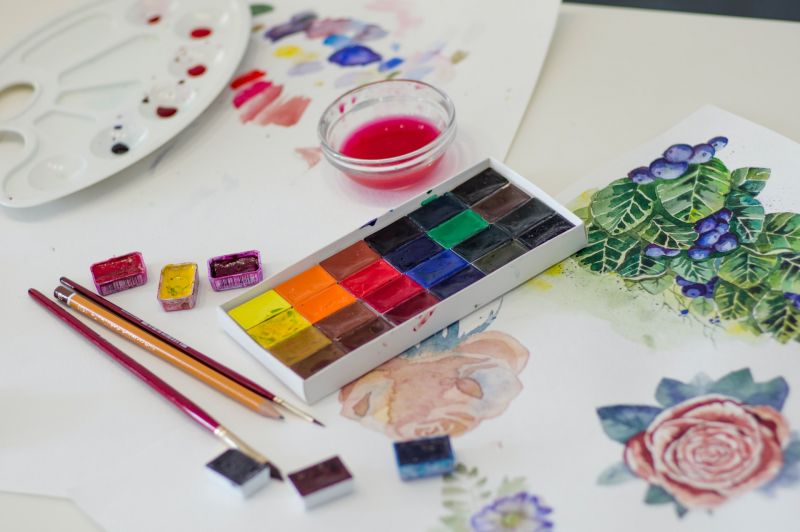 Sheets: The watercolor papers also come in several varieties. They usually have details mentioned on them about how much moisture they can handle. They also specify which techniques they can be used for, like dry on wet, wet on wet, and dry on dry. You can also get them in different sizes, as sheets, pads, blocks, and sketchbooks.
Containers: Usually, it is best to have two containers, one to rinse in between color change and one with clear water for painting. You can use glass jars or plastic jars for this.
Palette: It is used to mix colors, and if you use tubes, you can pour out the paint in the palette. They have different wells where you can combine the colors. It is advised to use plastic and ceramic palettes as they are water-impermeable and hence easy to clean.
Paper towels: you should dab your brushes after you rinse them with water to make them last. Use lots of paper towels or old fabric scraps before you start..
About ArtHustle-
If you want to learn new watercolor painting techniques, join the creative community of impressive artists at ArtHustle. Our artists are creatives and experts that offer lessons on illustrative watercolor portraits, landscapes, and much more. For more details, head on to our website.