You have painted a beautiful piece, but now what? You would want to hang it somewhere to show everyone the artwork you've created. Or you might like to submit it to an art exhibition for sale. Or you might have bought a beautiful piece, and you want to show it off in your house. Whatever the story of your artwork is, it deserves a display as exquisite as the painting itself. Exhibiting art is as much skill as painting one.
We have combined some excellent tips for you to frame and exhibit your artwork-
Tip #1- Choose the Correct Frame Size: Frame size can completely transform your presentation. You can opt for different sizes or similar standard sizes. Today, many people also choose non-traditional frame sizes to create more attraction. If you want an aesthetic appeal, you can choose square or rectangular frames of identical dimensions for all of your pieces that hang together.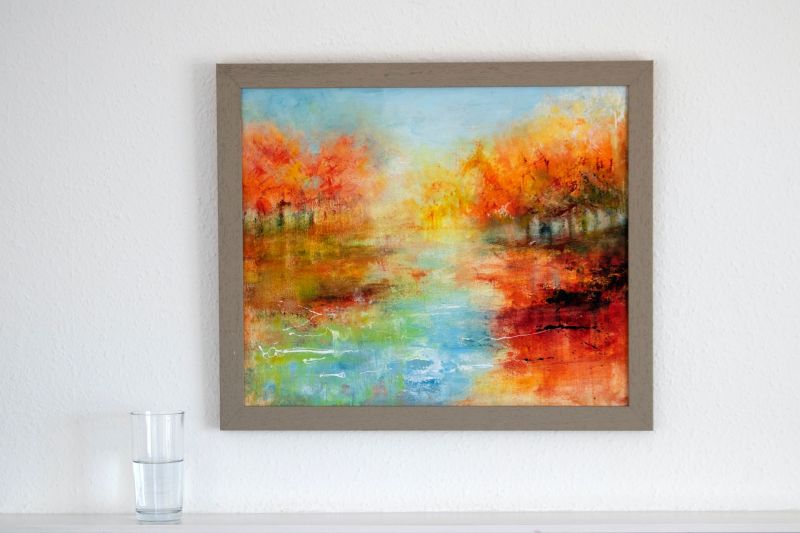 Tip #2- Match the Frame Style: The painting and the frame should perfectly complement each other. The frame should not be too shabby, nor should it try to take away all the attention from the artwork. The kind of frame also depends on your personal style and the house decor. Many varieties are available for you to choose from, like wooden, metallic, simple, aesthetic, or intricately designed.
Tip #3- Add Drama, Consider Matting: Matting is achieved by cutting out a thick paper board according to the size of your painting and fixing the piece behind it. Matting gives whitespace to your artwork instead of pushing it into the frame directly and can help you if you do not have the exact same sized frame. Additionally, matting adds another dimension to your art and makes it more appealing.
Tip #4- Strategize the Wall: Strategizing before hanging the art piece will give you an idea about how the wall will look later. If you are planning on hanging paintings that complement each other, you should keep them close together. And if the artworks are entirely different to each other, let the background wall show a little and let your paintings breathe. You can space them so that at least thirty percent of the wall is visible. If you have a large piece, it should be in the center of your subjects. You can arrange an odd number of paintings in a horizontal row if you want an aesthetic appeal. Or you can mix and match and hang different sizes of pieces in random order for a modern look.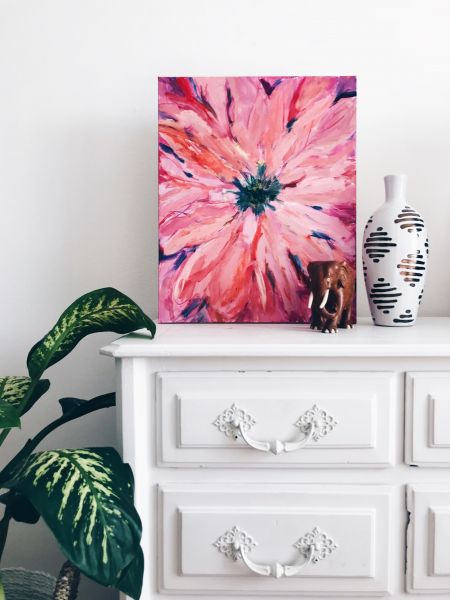 Tip #5- Hang the Artwork at Eye-Level: The artwork should always be hung at eye-level, 58 inches from the floor. It makes them more appealing and can be viewed easily by most people at that height. Most paintings are created with the point of view of an average eye level, believing that the owner will hang them accordingly. If you place your frames somewhere near the sitting area, fix them at the sitting eye-level or even lower for a better view.
About ArtHustle-
If you want to learn new drawing and painting techniques, join the creative community of impressive artists at ArtHustle. Our artists are creatives and experts that offer lessons on illustrative watercolor portraits, landscapes, and much more. For more details, head on to our website.