We are not born with talents. Some we practice and get better at, some we give up at an early stage. But no matter what, the instinct and curiosity of learning new things are ingrained in us as humans. And art is something we all enjoy, although in different forms. While painting with watercolors can be challenging for beginners, it always pays off to see what new areas of art we can unfurl.
Tips Before You Start-
#1- Do what you love, and love what you do!
#2- Learn the basics.
#3- Start simple.
#4- Study your object.
#5- Don't be afraid of making mistakes.
#6- Learn from others.
#7- Don't compare yourself.
#8- Share your work.
Create beautiful arts with these simple watercolor projects for beginners-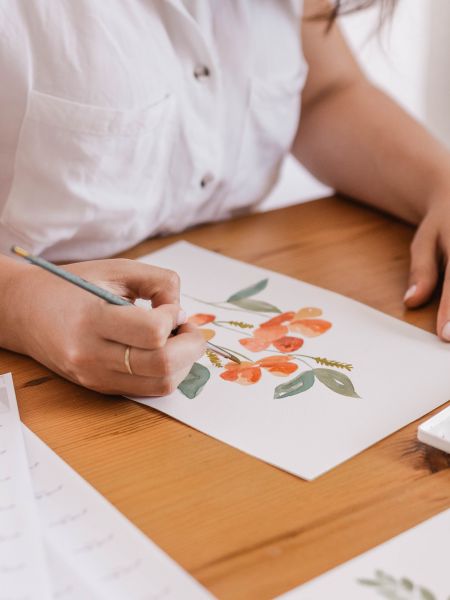 Project #1- Draw Flowers: Flowers are used in many sceneries and illustrative arts. Moreover, they are easy to learn and can be complexed into bouquets as you advance in your techniques.
Choose your object. In this case, choose a simple flower like a carnation.
Draw an outline of the innermost layer of the flower with the lightest shade.
Fill in these outlines with the same shade, creating petals.
Add depth by painting the petals on the backside of your first layer with a slightly darker shade.
Add girth to your flower by painting outer petals with a similar shade as the back petals for shade.
Curl the outer petals to give added features. Use a lighter shade than the actual petal for this.
You can pop out the colors of the flower by adding a little yellow at the center.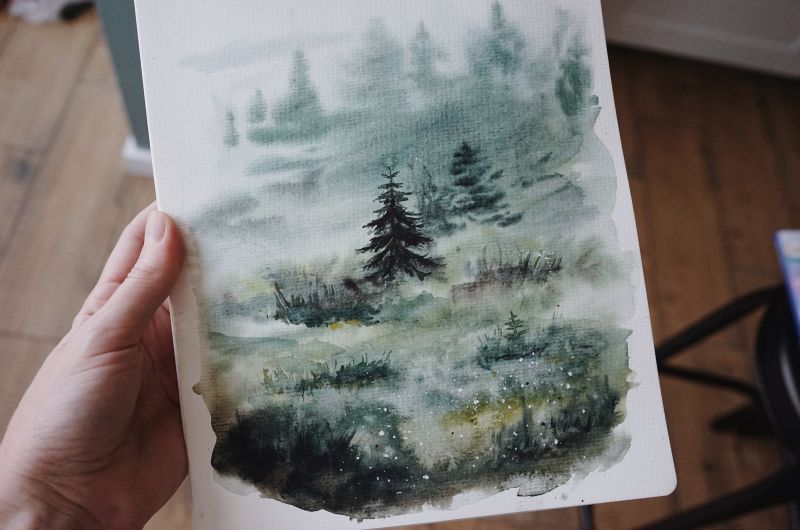 Project #2- Easy Landscape: Scenic paintings are preferred by most artists and art lovers alike because it gives the sense of being close to nature. Landscapes with depth can be difficult to break apart and paint for beginners. Fortunately, there are some simple landscape arts you can create.
Start with choosing the palette you would want to use. The most effortless yet beautiful landscapes often have a single color in different tones, with black or white for definitions.
Paint the background with the lightest tone of your preferred shade.
Add clouds, water, or fog to the background.
Add layers for depth with slightly darker tints.
Use black or white as your defining tones and draw elements like trees and grasses to complete your art.
Project #3- Wet Sunset: Sunsets can make anyone want to paint. For a beginner, painting sunsets with a wet technique is the easiest.
Draw a horizontal line with the darkest shade of blue for the horizon. Let it dry completely.
Add splashes of lighter blue for the sky at the top half and let it dry.
Paint splashes with orange tones to add the sunset vibes. Avoid using harder strokes, or the colors will mix up to produce a grey shade, which we do not want.
After the top half dries completely, repeat the steps for the shore.
Add figures and elements with black for a silhouette effect.
About ArtHustle-
Learn new drawing and painting techniques online by joining the creative community of impressive artists at ArtHustle. Our expert artists offer lessons on illustrative watercolor portraits, landscapes, and much more. For more details, head on to our website.