Arts and crafts are increasingly getting lost in the maze of new technologies. Those who savor it understand how crucial art is to express emotions in today's ever-changing world. Art helps us define the glimpses that are often lost in the non-stop rush of everyday life. Although many people think they are not good artists, we all have the skill sets to learn something new. Improving your sketching skills is not a challenge but a hobby that you should upgrade with time.
Here are a few easy tips for you to improve your sketching skills-
Take Drawing Classes: We should never stop learning, and taking classes from the experts is always the best idea. If you are a new learner, lessons from experts will help you understand all the basics required to draw perfectly. Taking drawing classes will also help you decide which method of sketching you like and improve on those skills. Even as an experienced artist, joining drawing classes will introduce new and advanced skills that will help you update your sketching abilities. Moreover, the people you socialize with make a significant impact on your mind. If you surround yourself with people who love sketching, you will further open your mind and get influenced by them.
Practice A Lot: You can enhance all your skills with practice and perseverance. You do not always need to be inspired to draw. You can draw minor things to improve on different aspects of your sketches. Remember not to aim for a perfect masterpiece, but only to sharpen your skills. Start with the elementary shapes and give them depth as you get better at them. Take your time and understand what you are drawing, and imagine what your result should look like. The more you draw, the better you get at it.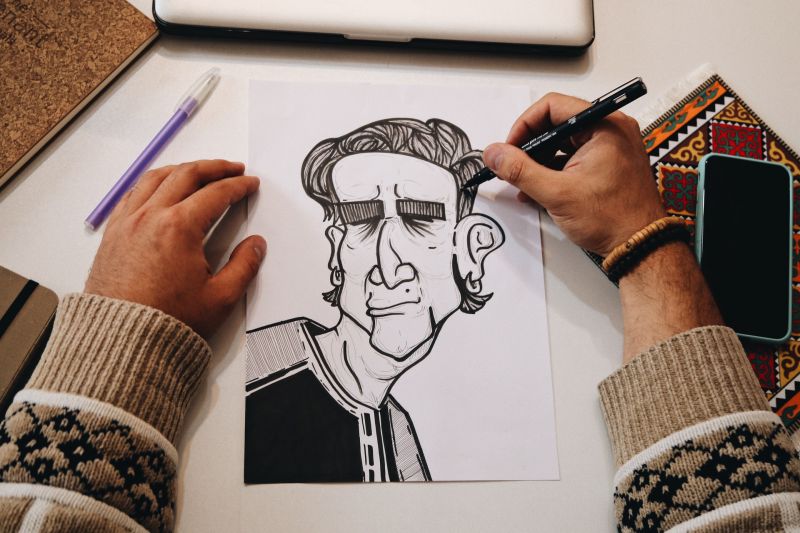 Understand Your Tools and Techniques: Sketching and painting involve many methods. As an artist, you must understand the tiniest and most basic things. You should begin with learning more about which techniques you want to work on and which tools will help you get the best results. As a sketcher, your pencils are your ultimate tools. Know which pencil gives what effect and use them accordingly. It all comes down to what you want to achieve.
Get Inspired: Surround yourself with things and people that motivate your inner artist. You do not necessarily need the most remarkable painters to get your inspiration. You can often get the much-needed push from anyone that you can view as your inspiration. Life is the best teacher, and it is also the best model you can ever find. Draw life as how you view it and show your perspective to everyone through your sketches.
Love Your Work: Most importantly, love what you draw. You will get various feedback from others, but as long as you take them positively and bring out something productive from them, you will have your masterpiece.
About ArtHustle-
If you are looking for sketching classes to improve your skills and learn new techniques, join the creative online community of impressive artists at ArtHustle. Our artists are creatives and experts that offer lessons on illustrative watercolor portraits, landscapes, and much more. For more details, head on to our website.